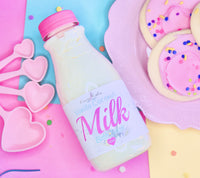 Just Add Water
Yes it's that simple! Grab your favorite wine, tea or hot cocoa, fill your bath with water and sprinkle in our handmade, paraben free, vegan friendly bath milk for the ultimate at home spa experience. This creamy soak feature coconut milk and yogurt to help soften sooth and rejuvenate your skin.
bath soak
Check out some bakery favs!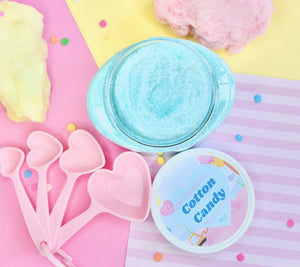 Scrub Your Cares Away!
Shop our exfoliating shea scrubs to help remove dead skin cell and toxins and moisturize your skin for a soft smooth finish!
Shop Body Scrubs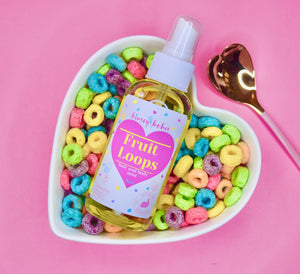 Hey There Suga!
Have you tried our NEW Fruit Loops body mist? Finish off your skincare routine with a few spritz to lock in moisture and enhance that irresistible scent.
Shop Body Mist
Kake Lovers
"Marshmallow Fluff"

The first thing I said as soon as I opened this was "Omg how am I NOT supposed to eat this?!" . It smells so good yall.
Now upon use, I agree with the other customer. A little goes a long way & it replaced my usual shaving cream as well. I notice it left me smoother than anything I've ever used. I can normally feel stubbles immediately after a shave, but not with this. There was also no irritation or bad reactions from this, I'm in love. I as well, didn't have to moisturize after. I almost used this up entirely in one sitting so I can give myself an excuse to get more! it's amazing!

Doris Love
"Strawberries and Cream Body Moisturizer"

Love this product. Perfect for my Normal to dry skin. Thank you for producing such a wonderful product. We need it here on the west coast.

Alma Simpson
"Oatmeal Soap Bar"

Omg!! I must tell you how amazing this soap is....I use it in my face and it cleared my acne so much....I mean my face is so smooth....the girl who was working in there did a Good job selling this soap but I wasn't sold until I used it....omg Amazing products.....I absolutely have to get like 6 bars to last me a little while.....lol.

pretty_savage26